IELTS –International English Language Testing System
This test is most demanding to enter in some countries, whether it's for study, work or migrate. There are more than 140 countries with 12,000 organisations that accept IELTS. It includes universities, colleges, school and professional organisation. IELTS is trusted by Universities, Government and businesses worldwide, You can travel the world with the help of IELTS.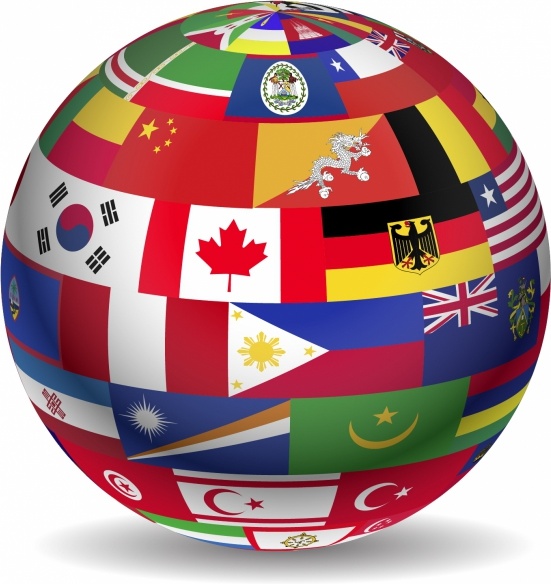 ---
IELTS Test centre
IELTS test is conducted in 78 location in India, one of which there are 40 branches are of British Council and IDP Education is present in 37 cities. We will help you to guide the centre of IELTS Exam and date in your location, IELTS is conducted across all over India.
GENERAL OR ACADEMIC
WHICH IELTS MODULES NEED TO FOLLOW?
IELTS test consists of four sections: Listening, Reading, Writing and Speaking.
Listening, Reading and Writing part will happen in one day while for Speaking part you need to give test 7 days before or after that.
There are two types of IELTS: General module and Academic module.
For study purpose, you need to give Academic module test while for immigration purpose its General module test. General module tests results are based on Band, the highest is CLB 9. And for study base (Academic module) many universities want only CLB 6 band to qualify for graduate and postgraduate course depend on different countries.
Academic Module Listening – 30 minutes
40 – 42 questions
4 recorded monologues & conversations
---
General Module Listening - 30 minutes
40 – 42 questions
4 recorded monologues & conversations
---
Academic Module Reading – 60 minutes
3 reading passages of around 2000- 2500words
38 – 42 questions
Texts range from the descriptive & factual to the discursive & analytical
May include graphs or diagrams
---
General Module Reading - 60 minutes
3-4 reading passages with tasks
38 – 42 questions
Section – 1 contains 2-3 short factual texts
Section – 2 contains 2 work-related or factual texts
Section – 3 contains 1 longer passage of general interest

Academic Module Writing – 60 minutes

2 Tasks to be completed
Task 1 is an explanation or description of a graph, table or diagram of at least 130 words
Task 2 is a short essay topic of at least 250 words
---
General Module Writing – 60 minutes
2 Tasks to be completed
Task 1 is a letter requesting information or explaining a situation in a personal, semi-formal or formal style of at least 150 words
Task 2 is a short essay topic of at least 250 words
---
Academic Module Speaking – 11-14 minutes
Part – 1 includes an introduction & interview (4-5 minutes)
Part – 2 includes speaking at length on a familiar topic (3-4 minutes)
Part – 3 includes a two-way discussion (4-5 minutes)
---
General Module Speaking – 11-14 minutes
Part – 1 includes an introduction & interview (4-5 minutes)
Part – 2 includes speaking at length on a familiar topic (3-4 minutes)
Part – 3 includes a two-way discussion (4-5 minutes)